It may be hard to tell they're hurting.
Have you noticed your pup struggling to move, jump or run?
They're likely feeling pain and stiffness in their joints.
We Can Help!
Hardy Hound Complete Joint Health Promotes
Joint cartilage creation and protection.
Reduction of pain caused by inflammation.
Increase in range of motion and mobility.
Heart and liver health by improving blood circulation.
The love of a dog is a pure thing. He gives you a trust which is total. You must not betray it.
~ Michel Houellebecq
The key is in the ingredients
Hardy Hound has six all natural heavy-hitting ingredients aimed directly at joint mobility. These have been known to relieve inflammation, increase elasticity, reduce scar tissue, strengthen joints, slow down breakage and repair cartilage.
Glucosamine
---
Helps to repair the cartilage in your dog's joints and relieve inflammation. This helps your dog enjoy more mobility and energy to explore the world once more.
Chondroitin
---
Another anti-inflammatory aid, Chondroitin can slow cartilage breakdown in the bones of your dog. This can lessen the effects of aging and reduce pain.
Turmeric
(98% Curcumin)
---
Turmeric's main active ingredient, curcumin contains high antioxidant and anti-inflammatory properties. Our turmeric extract is 98% curcumin, one of the highest concentrations available on the market today. It also uses a unique STAIN FREE formula.
Chicken Collagen
Type II Undenatured
---
Our collagen is undenatured, meaning it was collected with little to no heat. This process makes it more effective at reducing inflammation and rejuvenating the cartilage in your dogs joints.
MSM
---
A form of sulfur, this healthy anti-inflammatory works to make the connective tissue in joints more flexible and resilient. It can help to relieve swelling and pain in the muscles and reduce scar tissue.
Manganese
---
This mineral helps create energy for your dog. It's an all natural power booster that aids the metabolization of protein and carbohydrates, making your dog look and feel healthier.
We also add ingredients to aid digestion.
This increases the absorption of nutrients. It is especially important for curcumin which can be difficult for the body to break down. In at least one human study, Bioperine increased the absorption of curcumin by 2,000%. More absorption means more effective for your dog.
A mixture of probiotics and prebiotics designed to improve your dog's digestive health, immune function, and toxic elimination.
A family pet is just that, family. Your family deserves healthy, natural ingredients.
~ Jeni Chamberlain
We Are Committed To Quality
We have high standards for our pets and we know you do too. Because of this, we have worked to make our product meet and exceed those standards of excellence.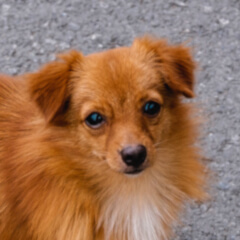 Marietta
My dog is able to jump into bed much easier. No negative side affects or problems eating it. I would recommend it to my friends.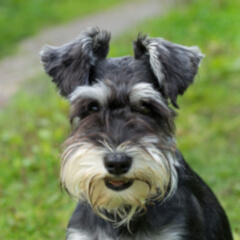 Denise
My miniature schnauzer is 12 years old and has been suffering from arthritis for several years. He has struggled jumping and walking and would often yelp in pain if you touched his legs. Since we started using this product he has improved dramatically. He can now jump onto the furniture again and doesn't seem to be in pain the same as he was. He is like a young puppy again.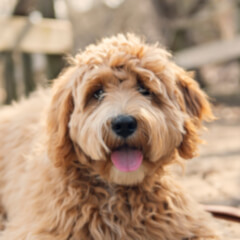 Nancy
We have been using Hardy Hound supplements for our two dogs, 10 & 9 for the last 6 months or so. They both move better and have way more energy than before starting the supplements. Love the product!
60 Day No Hassle Money Back Guarantee
We are confident that in just a few short weeks of your dog consistently taking Hardy Hound Complete Joint Health, that you'll be seeing improvement in their comfort and mobility. If your pup is not happy, we'll provide a refund for your purchase.